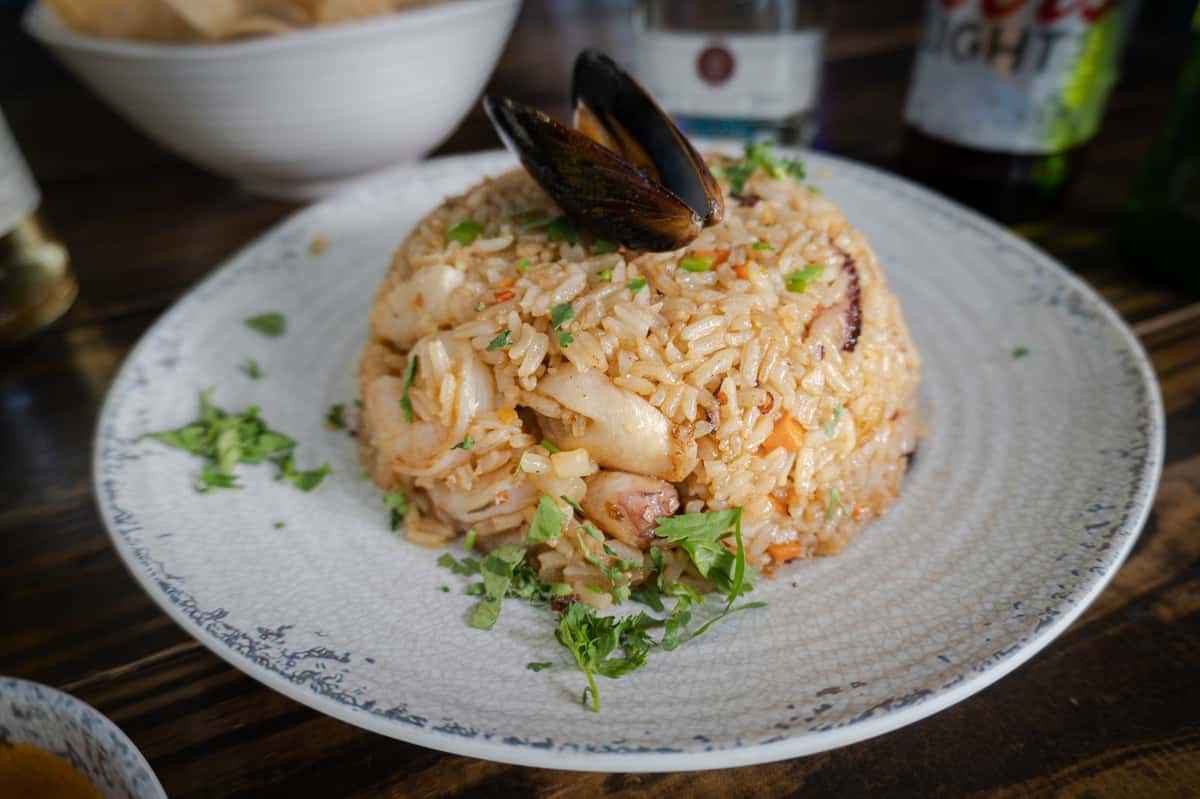 Mexican Seafood: Everything You Need To Know
Mexican Seafood: Everything You Need To Know
Traditional Mexican cuisine and seafood are as popular as it is delicious. And the omnipresent ceviche is not the only one we are talking about. A closer look at the gastronomic trends, and you will see that this is more than the State's proximity to the Gulf of Mexico. Baja California and Tijuana standout as coastal towns. However, Mexico has the perfect location to enjoy the sea's offerings and give it a prime spot on the menu.
Mexican cuisine is among the most flavorful and healthy, with a hint of spiciness. You get everything from dishes with kicks such as the Pico de gallo to classic tortillas and cookies. And the seafood dishes are no different. If you think that this side of the country's cuisine was all about flour tortilla, fish tacos with red cabbage, shrimp, and ceviche, you're wrong.
However, the intricacies and ingredients that form the backbone of seafood recipes from Mexico can be confusing for the uninitiated. So lets take a deep dive into everything you need to know about this delicacy called Mexican seafood in this post.
Let's begin.
What is Mexican seafood?
Mexican seafood is one of the many dishes that are indigenous to modern Mexico. Most of the ingredients of seafood recipes trace their origin to the Maya cuisine. It is the predominant food in the region of Baja, California. However, seafood is also plentiful around the Pacific Coast States and, of course, the Gulf Coast.
This dish is popularly known as mariscos, which literally translates as shellfish in Spanish. A very interesting thing about the cuisine in Mexico is that it varies distinctly according to the region. However, mariscos are very popular in many parts of the State. So you will find them from the seaside to market stalls and 'surf n turf grilled' stalls to five-star restaurants.
Another thing about Mexican seafood is that fish is a popular feature. Traditionally fish is not seafood. But it is served alongside others such as shrimp. It is very common for restaurant menus to serve a marisco mix soup, meaning fish and seafood in a soup base. In fact, shrimp and fish together form a large part of menus. So it is not uncommon to come across such outlandish ones as shrimp tacos and fish tacos to shrimp cocktail.
What fish do they eat in Mexico?
Fish or Pescado is a common part of the Mexican seafood as the two dishes are often clubbed together. But apart from this fact, fish or Pescado is very popular as a standalone in Mexican cuisine.
And the most popular type of fishes in the dishes of Mexico is Red Snapper and Grouper.
However, there are other types of fishes in Mexcian dishes, which include:
Striped Marlin
Sailfish
Snapper
Black Bass
Roosterfish
Yellowfin tuna
Largemouth Bass
Bonefish
White Marlin
Tuna
Mahi-mahi
Wahoo
White Marlin
Snook
The Gulf of Mexico and the surrounding water bodies create favorable climatic conditions for year-round fishing in the State. Besides, these idyllic conditions allow a varied type of fishing as well. This includes fly-fishing, deep-sea fishing, spin, and casting, among others.
A classic fish dish is the Mojarra Frita, served with rice and a greed salad, and spices of choice. Other popular fish dishes in Mexico include Colima-style ceviche, ceviche de Sierra, and the Pescado zarandeado with its distinct smoke flavor and salt.
What is Callo de Hacha seafood?
Callo de Hacha seafood is an indigenous shellfish dish of the Mexicans. However, until recently, this fantastic dish was relatively unknown outside of its native region, Sea of Cortez. If you know anything about this water body, it is rightfully called the world's aquarium. But apart from its spectacular marine life, the local shellfish with its ax-shaped shell is an exceptionally priced ingredient.
The scallop's shell's distinct shape is also the reason behind its name, hacha, which means a hatchet in Spanish. In addition to its unique shape, this shellfish's meat/scallop is very tender and almost sweet to the taste. So the dish is a favorite of the natives and is gaining huge popularity outside the Baja California region.
On the topic of dishes, there are many different ways chefs and cooks in different establishments cook the Callo de Hacha. However, the best way to relish the authentic scallops taste is to stick to the classic ingredients of a ceviche. This means using lime juice, cilantro, and chiles and bathing the scallop in the sauce. When served up with red onions and avocado, it brings out the sweetness and flavors of the scallops in a brilliant manner. Furthermore, some chefs also put a spin on the aguachile verde with the callo de Chacha to bring out the luscious and silky flavor of the scallops.
What is the most common ingredient in a Mexican dish?
To single out a single ingredient in any cuisine is almost impossible. And Mexican cuisine is no exception. Nevertheless, some of the most common ingredients are:
Lime and lime juice
Avocado
Corn
Rice
Beans
Cilantro
Tortillas
Red onion
Peppers including habanero, serrano peppers, and bell peppers
These form the base in a lot of Mexican recipes ranging from drinks to enchilada casseroles. Besides, these ingredients are so versatile that the dish can be simple or as complex as you want them to be.
Along the same lines, Mexican cuisine, in general, involves the use of the sauce. And among the most common sauces are:
Hot sauce
Tomato sauce
Mole sauce
Wrapping up.
Mexican cuisine, in general, is plentiful anywhere there are people eating food. Although these delicious mariscos recipies have traditionally been on the coastlines, they have been established firmly on the palate of North Americans and far beyond.
The goodness of seafood from this part of the globe is not just about shrimp and crab meat. It combines the traditional elements of Mexican cuisine and healthy options. And the resultant dishes explode with flavor and are exceptionally healthy. So the next time you go for a night now or order for takeout, the word to watch out for is mariscos. Or Mojarra frita or both.